Throughout the month of February, our Vice President of Business Development, Claude-Dee, has coordinated and set up a wide range of virtual activities to celebrate Black History Month!
Recognizing the contribution of Black individuals throughout a whole range of industries is important, given the adversities and barriers that Black individuals have faced, and still continue to face in society.
Although the dialogue that addresses the inequalities that Black individuals experience has only become more prominent in recent years, there still needs to be a commitment from both people and companies to step up and realize that they could do more collectively to help Black individuals gain more representation and recognition for their contributions.
At Qode Social and Qode Media, we value the diverse background of our employees. Our company recognizes that this month, and every month should always acknowledge and appreciate the value of Black history.
With the assistance of Joline Bartholomew, one of our interns at Qode Social, Claude-Dee and Joline have planned and shared insightful workshops that not only honoured the success and achievements of Black individuals in Canada, but also shared the cultural and entertaining contributions that Black individuals have added to society.
Here is a recap of what Claude-Dee and Joline have set up for February!
Weekly Guest Speakers
Every Friday, our team was introduced to Black guest speakers who navigated Canadian society with their experiences. Each of these speakers have their own unique story with how they faced adversity and overcome it by creating admirable projects and initiatives.
On Feb. 5, Jessey (Phade) Pacho, a renowned graffiti artist who completed the Highway of Heroes Memorial Mural, shared how he used his art to build communities and bring spaces to life. With his talent for mural art, Pacho discussed how the practice of graffiti painting was an expression of culture and activism that helped him overcome the previous struggles he experienced during his early life.
On Feb. 12, Taylor Lindsay-Noel, the owner of Cup of Te, discussed how a life-changing injury led to her journey in exploring entrepreneurship which eventually led to her products being featured in Oprah's Favourite Things List for 2020. Originally aspiring to be an Olympic gymnast, Lindsay-Noel shared how resilience and perseverance were crucial in her experience as a Black business owner.
On Feb. 19, Aisha Addo, the founder of Power to Girls Foundation, shared how she noticed the lack of support systems available to Black and marginalized girls which led to the creation of her program. Addo, being recognized as one of the 100 Black Women to Watch in Canada, also explained her latest project titled DriveHER, a ride-sharing service for people who identify as women, which was inspired by the uncomfortable encounters women experienced in other ride sharing apps.
Arts and Culture Appreciation
In addition to the weekly speakers which took a deep dive into the challenges and success stories that Black individuals living in Canada faced, Claude Dee also organized two events which focused more about Black arts and culture.
On Feb. 18, Claude Dee shared a viewing of the film, Queen & Slim, a romantic road crime drama by Melina Matsoukas, a Black Grammy Award winning filmmaker. Matsoukas, who has directed music videos for Beyoncé and other popular musicians, shared her thoughts about the film in The Guardian, where she explained the lack of dark-skinned lovers in popular films. The film also touches upon social and political issues that affect Black individuals in the current world.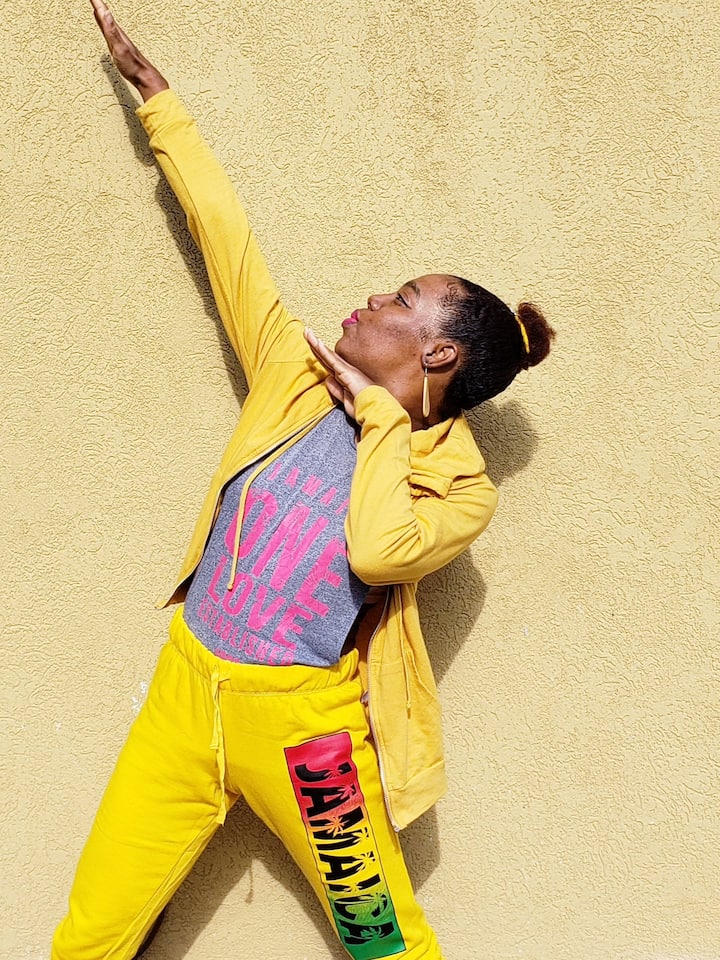 On Feb. 23, Claude Dee invited the team to a virtual Jamaican dance class that was led by Latoya Wakefield. The immersive hour-long session was instructed by Wakefield, who resides in Jamaica and showed our team members easy and energetic dance moves that are native to the country's culture. Afterwards, Wakefield also shared some historicals facts about Jamaica and even discussed patois with the team.
In Summary
Our teams from both Qode Social and Qode Media are very grateful for the events that Claude Dee and Joline have organized!
Each of the wonderful guest speakers added an insightful perspective that focuses on the experiences of Black innovators who created an impact of their own with the work they have created.
In addition, the arts and cultural activities added a dose of entertainment while also allowing our employees to better appreciate and understand some components of Black culture, whether traditional or in mainstream media.
Our company strives to maintain a culture that embraces the identity of each of our employees. It has always been our objective to create an inclusive environment where everyone can feel comfortable being who they are while doing what they love at work.