Whether it's a campaign or a global movement, hashtags have been a great tool to reach a wider audience.
Hashtags were originally introduced by Chris Messina, who is regarded as the founder of hashtags. Messina initially tweeted about hashtags in 2007 on Twitter, and not long after, the popularity of hashtags have surged beyond Twitter to other social media platforms.
Focusing on Twitter, hashtags have been incredibly popular in helping users sort through topics and events. The trending topics feature on Twitter allows users to see which topics are currently being discussed the most. Depending on the location of the user, the topics that are trending are determined by the given area, but users can also change it depending on their geographical preference.
When a hashtag is trending, this can easily allow users who are unfamiliar with the topic to quickly dive in and see what people are talking about. Think of a hashtag as like a filter on Twitter that sorts through tweets that are discussing a certain event or topic. Over time, as others continue to discuss the topic, it becomes more discoverable for other users which creates the potential for others to join in and continue the momentum of conversation using a hashtag.
With hashtags holding a lot of power to connect users together, social media marketers can take advantage of hashtags and implement them in a social media strategy to help individuals or companies with their business objectives. Because hashtags have expanded outside of Twitter, almost every major social media platform uses hashtags – Facebook, Instagram and even LinkedIn allows users to find content that is linked to a given hashtag.
Take a look at some of our suggestions in how you can use hashtags for social media!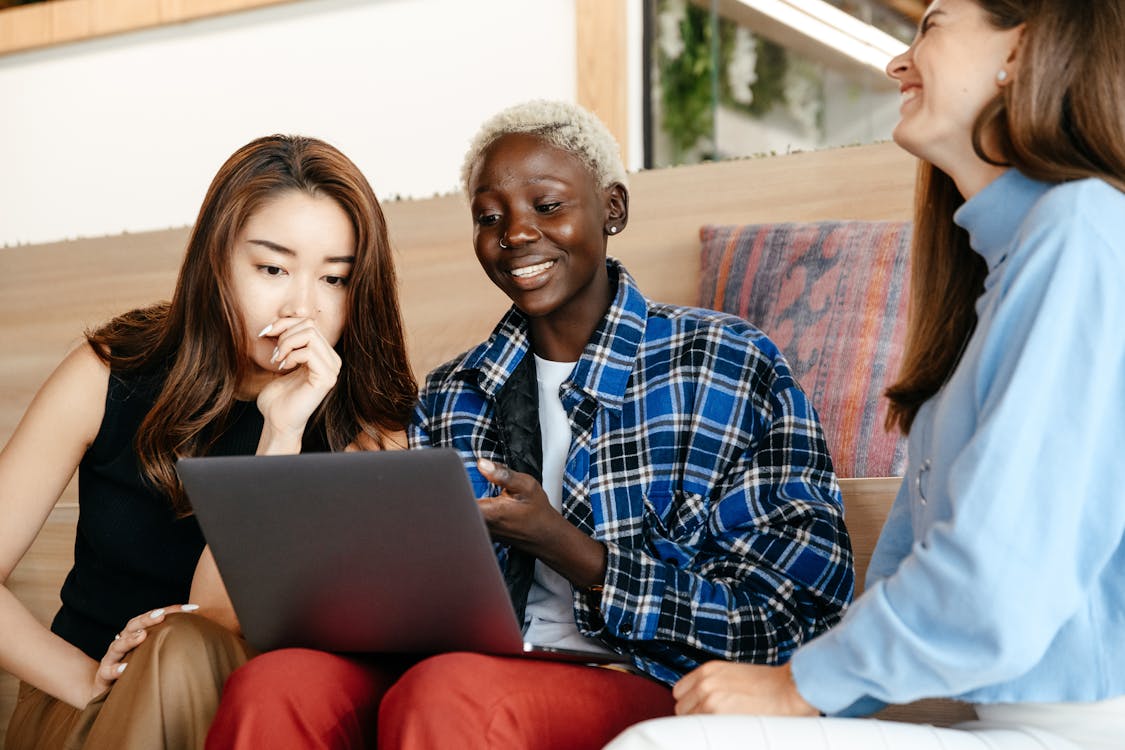 Be Discovered
Hashtags are a great way to be discovered on social media. As previously mentioned, Twitter features a trending topics section which can be made up of words and phrases. But hashtags can also be trending on Twitter, which means that users who engage and use a hashtag that is already being heavily discussed can have increased visibility from other users.
In the case of Instagram, the platform allows users to have a maximum of 30 hashtags in a given post. It is highly recommended that companies and individuals take advantage of using all of these hashtags to increase their likelihood of being discovered by other users who may be looking through a certain hashtag.
Personalize Your Brand
In advertising, hashtags can be useful in personalizing your brand. This can be done in a variety of ways. For example, a brand that uses a bold hashtag to promote their products or services in an advertisement can likely expect viewers to remember the hashtag and the associated product. One of the key goals in promoting an advertisement, whether on a billboard or on a social media post is to create something memorable for viewers.
For other brands who have a designated slogan, this can be transformed into a hashtag which can help to further personalize a brand. Using your company name as a hashtag on social media platforms also allows your business to track what others are saying about your brand. Of course, there are other designated platforms which are better for social listening, but tracking hashtags is an easy first step.
Encourage Engagement
If your company has a sizable amount of followers, and you are trying to encourage your followers to engage with your company, hashtags can be used as a way to connect customers with brands. Think of when businesses are hosting contents or giveaways on social media. Sometimes, one of the requirements to participate would be to share a picture and share it with the brand, but some brands often ask participants to include a given hashtag.
This is a win-win situation for everyone as contests are usually great for boosting engagement. Alternatively, for companies who are trying to encourage the creation of user-generated content, hashtags can be used by companies to encourage their followers to share content they created and use the hashtag. A notable example would be Starbucks and its #WhiteCupContest.
For social media marketers, hashtag research is an integral part of a social media strategy. If you do not know where to get started, our social media experts at Qode Social can help! By creating a tailored hashtag strategy for your business, you can take advantage of the benefits of hashtags to propel your business to become more discoverable and branded on social media.
Qode Social is a Toronto-based social media marketing agency that specializes in community building, account growth, ad analysis, Facebook and Instagram support, and more. Led by experienced social media experts, Qode Social has worked with companies such as Gay Lea Foods, Days Inn Canada, TP-Link and more. Qode Social is a division of Qode Media, which is the parent company that focuses on SEO and graphic design